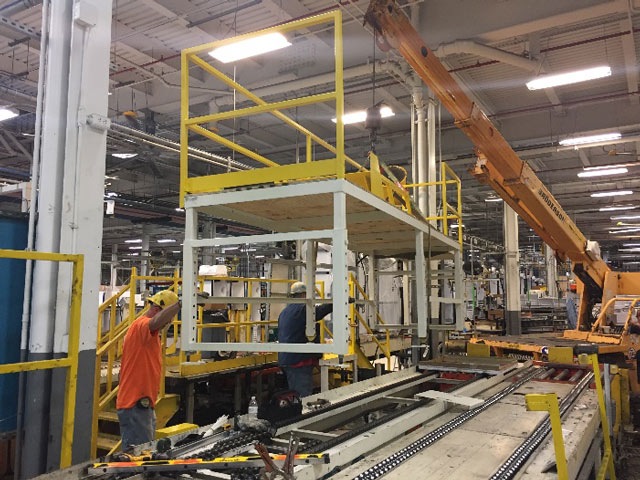 Rapid Industries on-site installation services are performed by skilled millwrights for the material handling industry. Our installation crews are in the business of installing conveyor systems and support structures. Many qualified millwrights may be capable of installing Conveyors, but may lack have the years of experience our crews possess. This knowhow along with our training and safety standards has given our team the awareness of critical path items when installing conveyors. Some of these critical factors during installations include:
Scheduling – Most projects have a critical and firm timelines that require skilled project management which Rapid has to offer
Elevations – The elevation at transitions plays a significant role in the quality of the transitions
Squareness – This can be critical in conveyor installation
Belt tension & tracking – A qualified experienced technician is important when it comes to belt tracking & tensioning
Start-up & Debug – Upon completion of installation Rapid can provide technical support and remain on site for production start-up for multiple shifts and/or days depending on your needs
Maintenance & Training – Rapid offers our customers preventive maintenance instructions as well as on-site training. Our Service Team can assist you in putting together a full preventative maintenance package that would include maintaining conveyor system components such as drives, take-ups, chains, wheels, pulleys, idlers and belting.
Material Handling Inspections
Rapid Industries offers complete inspection service for your conveyor systems. Mechanical components on conveying equipment are inspected, evaluated and recommendations are made, including upgrades for extended life
Overhead Conveyor Inspections
Perform visual inspection of the entire Overhead Conveyor line
Check for wear on chain, trolleys, rail, vertical and horizontal curves
Check rolls on all roller bank turns
Check chain tension at all take-ups
On Drives check Cat chain, back-up bar, rolls and belts
Check for any chain stretch looking at 10' sections
Provide written reports with finding and recommendations
Inspection Contracts are available on a monthly, quarterly, semi-annual or annual basis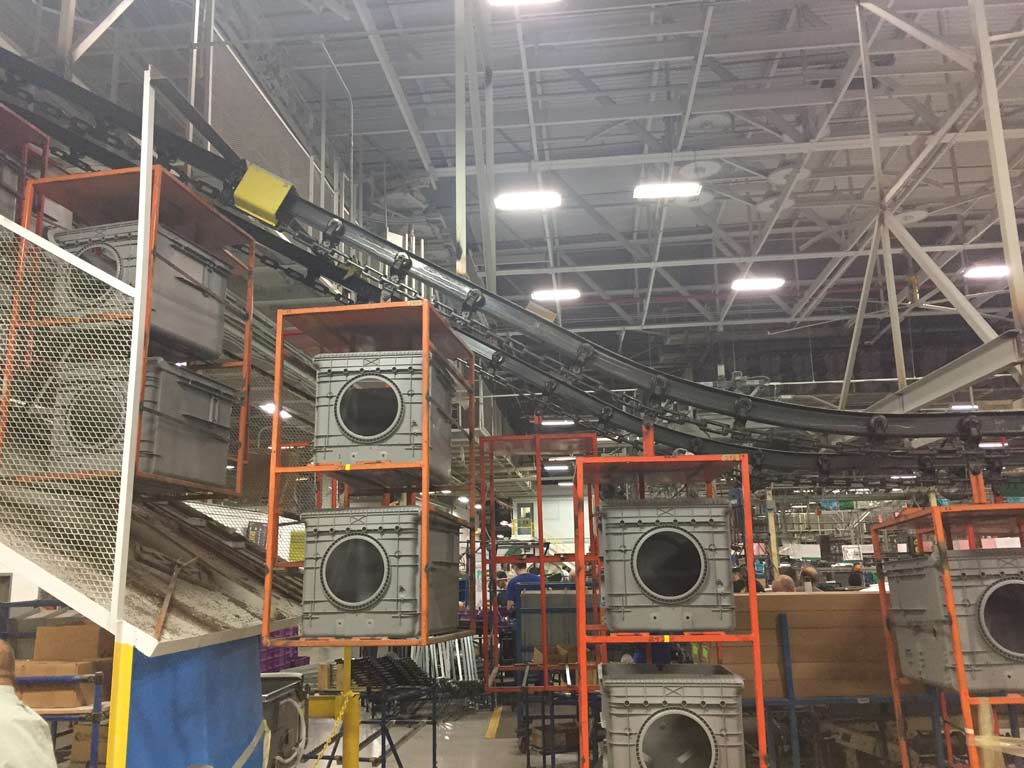 Trust Rapid Industries to Install your next Conveyor Project!
Utilizing Rapid Industries Field Services Means:
Safety – Project supervision means safety first
Efficiency – Your system is up and running quickly
Expertise – Your installation gets done right the first time
Maximization – Expert set up means optimal performance
If you prefer to use your own staff or third-party contractors, Rapid Industries can provide supervision to direct your crew through the complete installation of your Rapid equipment.
Contact our Service Department at 1-800-RAPID81 or email krapson@rapidindustries.com