Trolleys
Rapid has a full line of trolleys to fit every application. Many options are available including sizes ranging from 6″ to 2″ trolleys and full ball and retainer type wheels.
From a light duty, clean application to the harshest, heavy duty environment, we have the trolleys and attachments for any system for your conveyor system components.
Contact Us!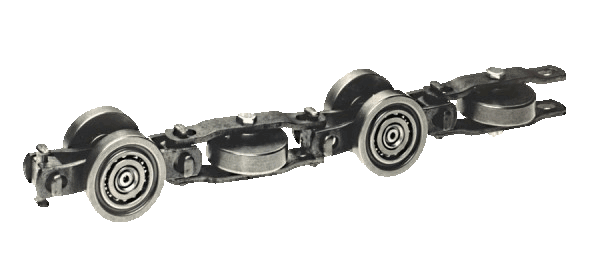 Chains for Conveyors
Rapid has an extensive line of conveyor chain to suit many of your conveyor system components needs. With high strength to weight ratios, extreme flexibility, easy assembly and low maintenance, our industry leading chain is an easy choice. Chain conveyors are best for many different industries such as textile and mining. Chains have the flexibility and strength needed to carry the items through the manufacturing, processing, or packaging process. Rapid Industries has developed a chain guide. This helps you decide the type of chain that will best suit your needs. Finding the right size and strength is key in avoiding future problems and issues.
Contact Us!
Lubricators
Essential to the continuous operation and long life of the conveyor chain, it is essential to have the appropriate chain lubricator in your system as a conveyor system component. With both automatic and manual models available, Rapid stocks whatever lubricator option you desire.
Contact Us!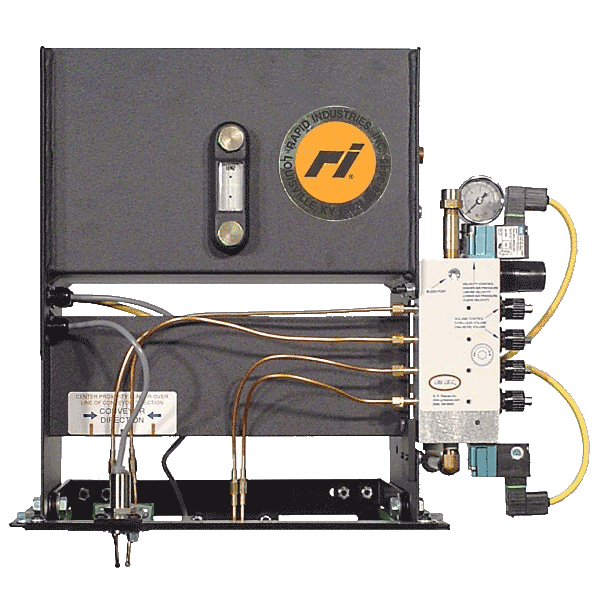 Anti-Backup / Runs
Anti-backup safety stops are recommended on all loaded inclines in case of chain failure to prevent run-away action caused by a loose chain. Anti-backup safety stops are pre-mounted to standard track sections on vertical curves near the bottom and every 10′ of incline on vertical curves with over a 5′ drop. Both are available as conveyer system components.
Anti-runaway safety stops are recommended on any loaded decline of approximately 5′ drop or more. The stop is activated by the conveyor chain accelerating beyond its design speed. These units are also pre-mounted to a standard track section.
Contact Us!