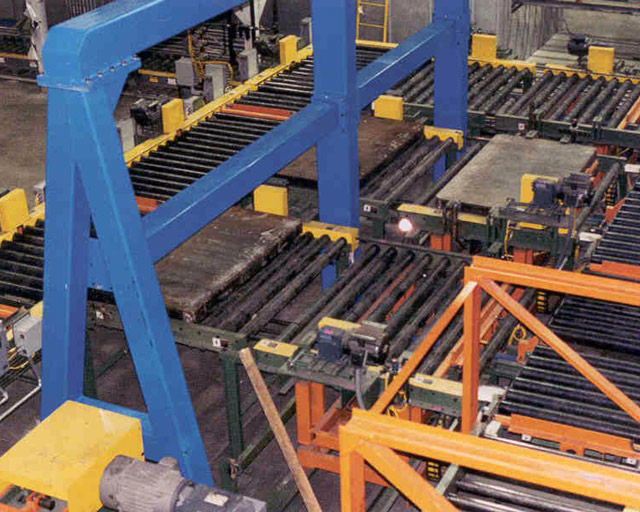 ABOUT US
Unparalleled customer service has been the cornerstone of our business since its inception in 1967. We were known as Rapid Installations then and our entire staff consisted of just six employees housed in a 2,500 square foot building. We set the goal of providing the best service in the industry which was aided by our location in Louisville, Kentucky, placing us within 250 miles of many major population centers and only minutes from the airport and UPS hub.
We quickly made a name for ourselves and soon outgrew our facilities becoming one of the premiere conveyor system companies in the nation. To continue the ongoing focus on our customers, we have remained a private, family owned company since our inception over 50 years ago! Through our ongoing commitment to hire only the best employees, to manufacture high quality products at the best possible prices and to provide the best delivery in the business, we have maintained that reputation as a leader in the industry.
TURNKEY SYSTEMS
Today, Rapid Industries' provides total turnkey systems including inception, design, fabrication, installation, start-up, training and maintenance. We're with you every step of the way from beginning to end. We do the job right because we have control over all stages of design, manufacturing and installation.
But our responsibility doesn't stop there. We provide long-term support by maintaining a large inventory of conveyor components. This provides customers with fast, affordable maintenance, upgrading or expansion of their conveyor systems.
SERVICE AND SUPPORT YOU NEED
As we maintain our status as an industry leader, our experience allows us to meet your needs whether it be complete planning, component parts or a question regarding a system. We work hard to get the job done.
Our engineering department provides the service and support you need to get maximum value from your system. Our inside sales department has instant access to our large inventory including chain, trolleys, rails, drives, turns, take-ups and hundreds of other parts with instantaneous pricing.
RAPID IS INTERNATIONAL
From Kentucky to California, from Brazil to India and beyond, Rapid Industries is an international company. We serve customers across the globe and strive to continue to be a worldwide leader.
Business is no longer local. The globalization of the world and its economies has opened businesses up to international opportunities and Rapid is not exempt. We have worked with large and small customers spanning the entire globe. The quality and dependability of our conveyor systems and components stand up against any cultural standard and requirement. Contact us today to get started!